Cabrillo National Monument
I can't believe how long it took me to finally make my way to Cabrillo! This place has the cute charm of New England – with its picture perfect lighthouse, and still holds that California stunning cliff view. From reading about the historic lighthouse to exploring hidden caves and tide pools, this is the perfect first stop on your family vacay. Make sure to go when the tide isn't too high so you can explore the caves and see the leopard sharks!
Sunset Cliffs is seriously the best of both worlds (shout out to HM). Don't let the name fool you – there's plenty to do before sunset occurs. Whether you're looking for a romantic evening with a big blanket, some red wine and a surreal sunset, or you're looking to take on an adventurous day, SC is the place to be! This natural land mark offers plenty of excitement: from exploring the beach to discovering secret sinkholes and sea caves, to even cliff jumping, it's no wonder adrenaline junkies love this place! If you're looking for more of a calm evening however, SC never disappoints. These breathtaking yet perilous cliffs are easily one of San Diego's natural wonders.
Farmers Market: Ocean Beach, Little Italy & Hillcrest
One of my favorite things about SD is the abundant amount of farmers markets that go on year-round! Who doesn't love gigantic sunflowers, live music and delicious samples? I'll wait…
Farmers markets create a sense of community by supporting local businesses, bringing people together and enjoying the little things in life. While there are tons to choose from, these are my top three: OB (Wednesdays 4pm-8pm), Little Italy (Saturdays 8am-2pm), and Hillcrest (Sundays 9am-2pm). Each market has an array of fresh hand-picked fruits and vegetables, a taste of different cultures, a collection of vibrant flowers and plants, beautiful art pieces, and showcases by talented musicians! Not to mention, all of the cute dogs everywhere. Makes sense I find farmers markets to be so therapeutic!
This majestic park has over a dozen museums and art exhibits, a quaint Spanish village, charming international cottages, tasty cafes, the Old Globe Theatre, gift shops, and enchanting gardens. Get your dose of history while still enjoying the scenic views. I'd highly recommend Food Truck Fridays! It's a great place to people-watch with even better food to get your nom on. Balboa Park is a must-see and can easily fulfill a day's worth of activities! Make sure to bring a camera – you'll want to take a billion pictures of the mesmerizing architect, beautiful landscape, and you might even see a proposal take place! And if you're in town for December Nights, you should 110% check it out. It's by far, one of my favorite culture festivals. 
Don't be discouraged by the secret entrance. If you're walking alongside a house and feel a tad bit sketched out then you're probably on the right track. This is one of SD's hidden hikes that leads to a breathtaking ending making the hour-long trek completely worth it! Surfers in the 60's discovered this difficult path, naming it after the famous trail used during the Vietnam War. If you're scared of tight spaces, rock climbing and balancing on thin edges then this might not be the hike for you. If you're brave enough to take on this trail, however, you'll be thrilled you did – it's a great workout with an even better view! Don't forget sunscreen, plenty of water and maybe even a bathing suit. 😉
The name says it all. Seaport Village is filled with cute shops, making it the perfect place to pick up souvenirs, lovely restaurants, and a perfect view of the harbor. Enjoy a romantic night walk along the bay with illuminated trees and waves calmly rolling in. If you have time, take a historic tour of the USS Midway Museum. The Museum's located on a real ship that was used in the Vietnam war. I'd also recommend grabbing some dinner in the area; take advantage of the waterfront fresh seafood and head to Top of the Market, Fish Market or Harbor House. If you're not a seafood lover- then I'd suggest Puesto, they have delicious tacos, the best margaritas and a beautiful ambiance! If this isn't on your itinerary, make some space! Seaport Village is a must-see and also, makes for a romantic date night.
One of the coolest hidden gems in San Diego is Windansea Beach. Right in beautiful La Jolla on Neptune Street; this beach takes first place in San Diego. Not only is the water crystal clear and turquoise blue, but the marine life there is incredible! Windansea is highly known for having miraculous tide pools inside the giant rocks formations. A mini ecosystem is right in front of your eyes! How cool is that? Besides your typical, snails, slugs, starfish, crabs and sea urchins, you can spot stingrays and leopard sharks if you go into the ocean. Windansea is a great place sit back and watch the surfers or make your way down to the local's all time favorite- Marine Street!
Moving to California had its perks (obviously) but I knew I was going to miss Massachusetts. What's better than novelty centers like Faneuil Hall in downtown Boston? You can imagine how ecstatic I was when I came across Liberty Station in Point Loma. For those of you who are not familiar with Liberty Station, it is home to a public market – including twenty seven vendors – numerous high-end restaurants, a brewery and wine shop, and offers free outdoor films, pottery-making workshops, shopping, a Pilates studio and much more!  All you savory feens be sure to stop by STUFFED where their signature burger features mac-n-cheese (insert drool emoji). And for my sweet tooth lovers, be sure to hit up Scooped where they serve gelato and bread pudding. For my meat lovers, check out Soda & Swine. Of course, I didn't forget about my bougie kings and queens, I'd recommend the LOT or Fireside by The Patio.
Come get a glimpse of the Mexican culture in Old Town, San Diego, A.K.A. little Mexico! Old Town has to-die-for Mexican cuisine, vibrant boutiques, a sweet candy shop, and a real-life haunted house! The Whaley House Museum was home to Thomas Whaley and his family. Many of them passed away inside the house, and it's rumored to be one of the most haunted places in San Diego. I have yet to check it out for myself because I'm usually feasting on delicious Mexican meals! (And I may or may not be low-key scared). If haunted houses aren't your niche then you can also check out the State Historic Park, take a trolley tour, pick up little tokens in the gift shops or enjoy divine cuisine! My favorite Mexican restaurant in all of SD is Casa Guadalajara, found in Old Town. They have homemade tortillas, authentic mexican dishes, mouthwatering churros, and delicious margaritas (the size of tu cabeza). They even have live Mariachi bands and the staff dresses in huipil clothing. Casa Guadalajara is for sure a taste of authentic Mexico! Another top restaurant in Old Town, is Harney Sushi (for my sushi lovers), with a trendy/ romantic ambiance. No matter where you choose, you'll have a great time in Little Mexico.
This list wouldn't be complete without having Coronado on it! This dreamy island is home to one of Southern California's favorite beaches. Could it be the white sand and charming town? Whether you're looking for a fun day trip or night time getaway, Coronado will never disappoint. This island has it all! I highly recommend visiting the famous Hotel del Coronado. They offer beach spinning classes, yoga, water sports, relaxing spa sessions, and 5-star restaurants. Other daytime activities include: renting bikes, paddle boarding, shopping, enjoying a beach day, having a picnic at Tidelands Park,  or hitting the dog beach! If you're exploring Coronado at night, you can visit a high-end restaurant and explore downtown, visit the local theatre and watch a play, start a beach bonfire and catch the sunset or go ice-skating at the Del if it's the right season. Trust me, you do not want to miss all the amazing activities Coronado has to offer!
---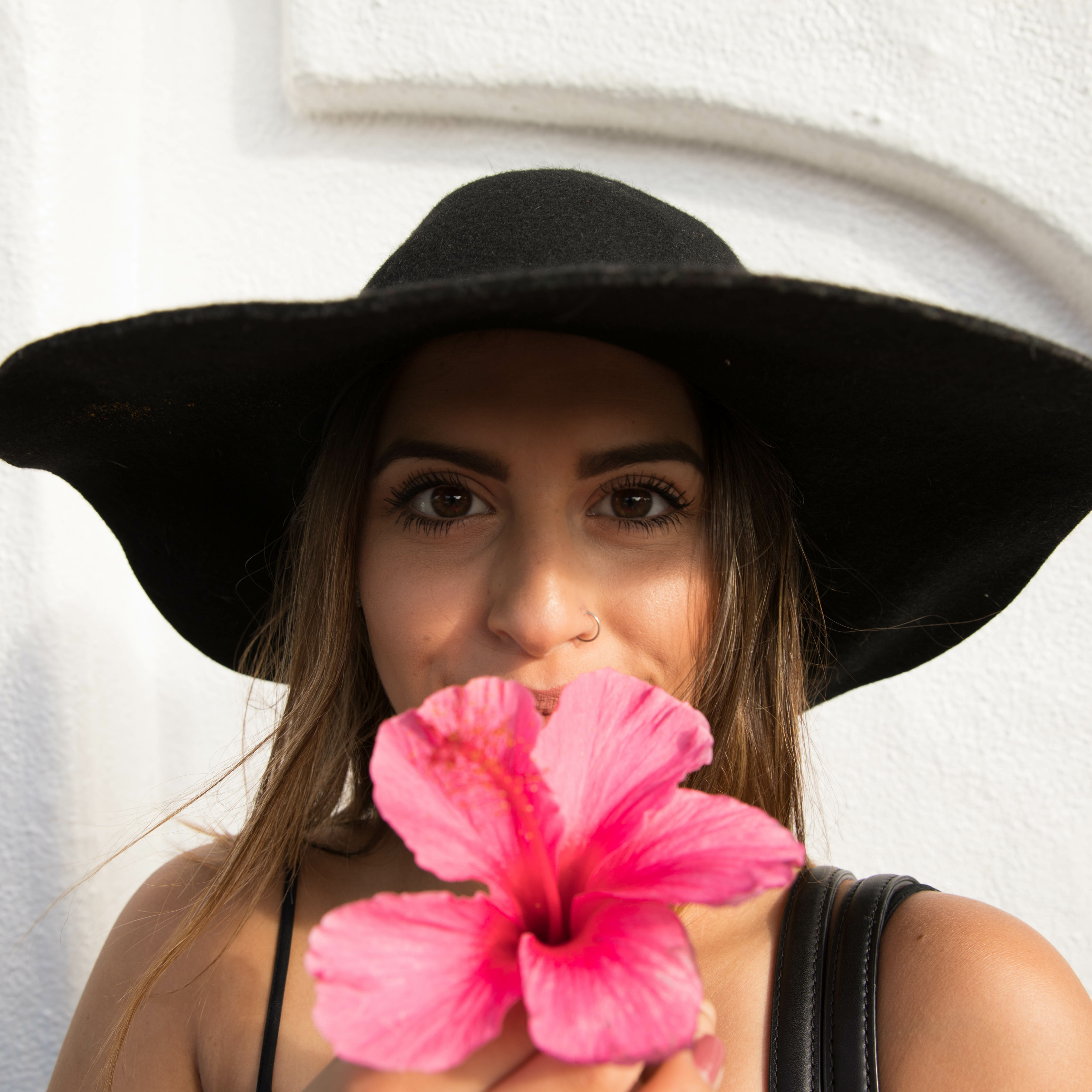 Kay Meets West is a place for me to share my experiences with others and hopefully create some inspiration along the way.
All author posts